The HBA is a 501(c)6 organization dedicated to supporting the businesses of Hillcrest.
This is a website for the members of the Hillcrest Business Association. If you're a visitor to Hillcrest, please take a look at the websites below for information about visiting our wonderful neighborhood.
Featured Program: Hillcrest Farmers Market Pop-up Shop
The Hillcrest Farmers Market is owned by the Hillcrest Business Association. As such, the HBA offers a booth space at the market for businesses to promote themselves to the thousands of customers at the market. In the past, businesses have provided sampling, given away brochures, had sales, or even hosted visiting chef events. Dream up your idea for a pop-up shop and get involved.
There are about 10,000 people that come to the market each week and this is your chance to connect with them. Contact us at benjamin(at)hillcrestbia.org to learn more about hosting a pop-up shop at the market.
Featured Program: RFQ for East MAD formation
In collaboration with property owners, the Hillcrest Business Association is developing a maintenance assessment district in east Hillcrest. This assessment district will provide security, landscaping, and cleaning. Click here to find out more about our open RFQs.
The HBA provides a large number of free promotional and beautification services for its members.
Paid services for members
The HBA provides a range of paid services for its members.
The HBA is a city leader in uptown in planning, transportation, parking, and advocacy.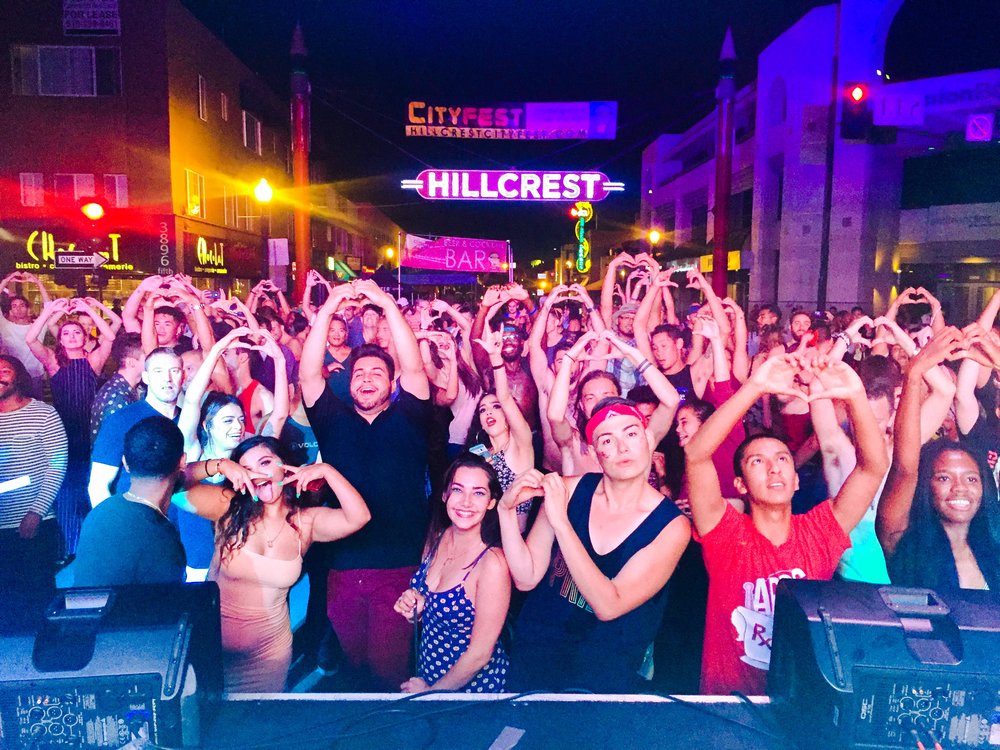 Take a trip to our partner sites first.
"Hillcrest is a diverse and wonderful neighborhood in Uptown San Diego that features characterful stores, diverse restaurants, and exciting nightlife"
Learn about the wonderful things in Hillcrest at these visitor oriented sites.